Clearwater Fishing Company
Families, Friends, or Just Fishing. We Have You Covered!
Full Time Licensed & Insured Local Charter Fishing Guides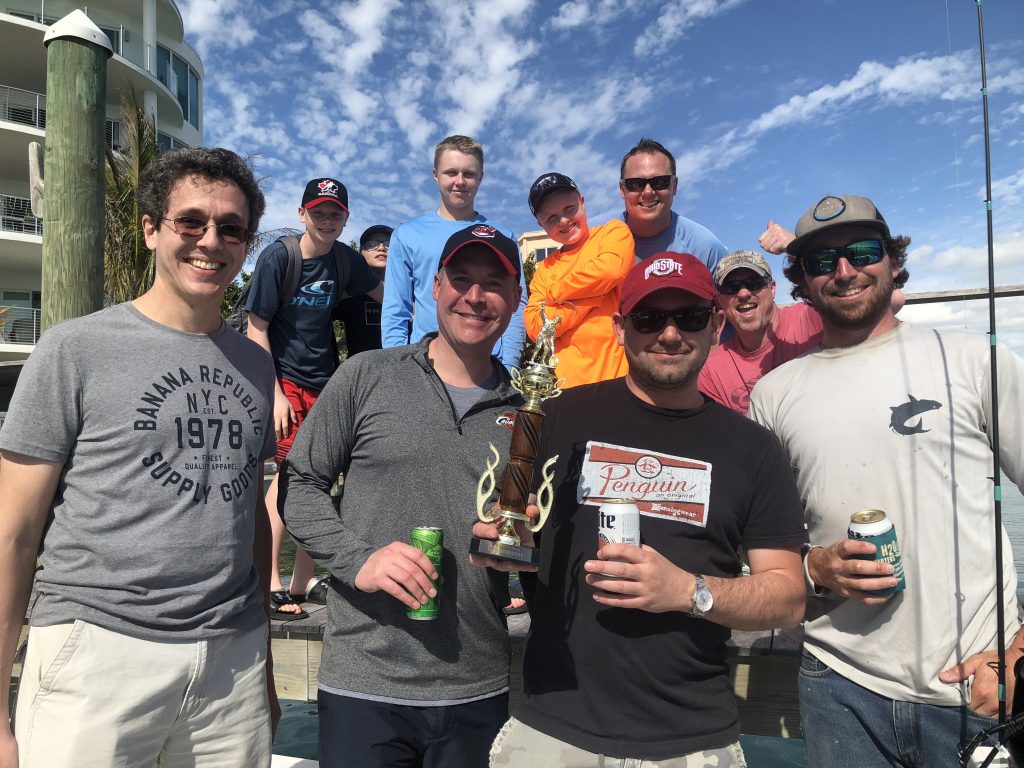 Inshore Fishing in and around Clearwater and Clearwater Beach can be spectacular throughout the year. We target Redfish or Red drum, Snook, and Sea Trout or Spotted Sea trout, Sheepshead, Black Drum, Flounder, Snapper, Jack Crevealle, Lady Fish, Blue Fish, Puffer fish, and of course catch fish. Smaller sharks are also caught throughout the year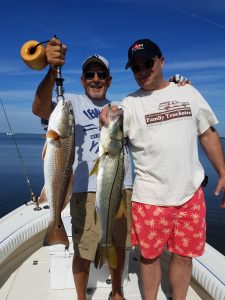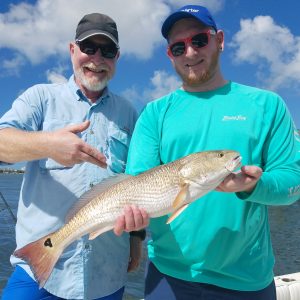 Nearshore & Shark fishing off Clearwater – St. Pete beach can provide great opportunities. With captains licensed to fish out to 9 miles in state waters we catch King Mackerel, Spanish Mackerel,Triple tail, Jacks, Mangrove Snapper, Sheepshead, Flounder, Sea Bass, Sharks and more.
Clearwater Beach, St. Pete Beach, and inside Tampa Bay is typically good throughout most of the year. We offer 6 hour trips catered to catching just sharks. Sharks trips will typically start with catching smaller fish which will then be used as fresh bait. Most of the sharks we a targeting are 3′ -6′ in length, but we have caught larger sharks. Sharks typically caught are black tips, bonnet heads, bulls, spinners, Atlantic sharp nose, and hammer heads.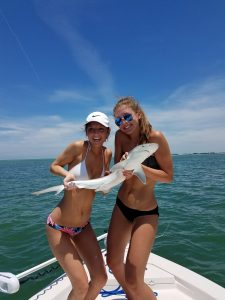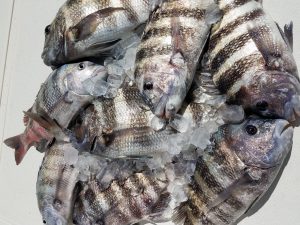 Offshore fishing in the Gulf of Mexico can be Great depending on the time of year, and the sea conditions. Clearwater Fishing Company has Partnered with Legendary Adventures to bring you the best offshore fishing charters available in Clearwater St.Pete Beach. Offshore fishing in the area can provide some of the best Grouper and Snapper fishing in the entire state, We also have migratory species such as King Mackerel, Blackfin Tuna, Cobia, and many more that make their way through providing outstanding action.
Tarpon Fishing in the Tampa, St. Pete, Clearwater Beach area can be productive for about 9 months of the year from March – October. We catch Tarpon ranging from 10-180 lbs depending on the time of year. Tarpon fishing during the early season we will target residential fish ranging anywhere from 20-120lbs, as the prime season season heats up during May – August we will see the biggest fish as this is the spawning season. Late season we will fish for post spawn fish as they fatten up for winter, and we will fish around the clock to catch them either day or night. Small juvenile Tarpon ranging 5-50lbs are also available for a good part of the year. We primarily fish tarpon with heavy spinning rods with live or dead bait. Tarpon fly fishing charters are also available.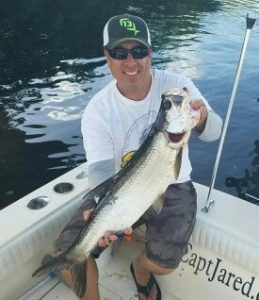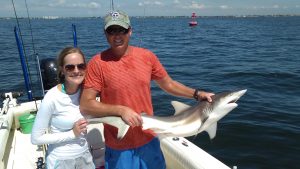 Dolphin & Island tours along the beautiful St. Pete -Clearwater Beach and Honeymoon Island are a great way to see the area while taking in the wildlife. Clearwater beach is located just to the south of Calidesi State park which is home to thousands of birds which migrate to the area each year, and just off the shoreline schools of dolphins are usually spotted often feeding and playing in clean rich gulf waters. We typically see dolphins about 95% of the time as long as we have calm conditions! Island tours are great for anyone looking to collect shells along the endless miles of white sandy beaches, using a boat allows access to the richest shelling areas!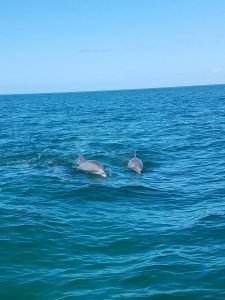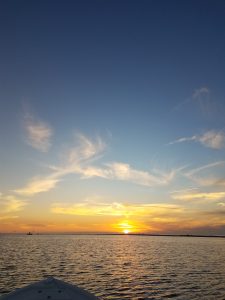 Pasco Scallop Charters – scalloping charters with Clearwater Fishing Co in Pasco County from July 1 to August 6. Clearwater Fishing Co is a great option for those looking to go scalloping in the area, and they offer a variety of charters to choose from.
During scallop season, which typically runs from July 1 to September 24 in Pasco County, Clearwater Fishing Co offers scalloping charters that take guests out to the best scalloping grounds in the area. These charters are typically half-day trips, lasting around four to five hours, and can accommodate up to six passengers.
To book a scalloping charter with Clearwater Fishing Co during this time period, you can contact them directly by phone or email. They will be able to provide you with more information on available charters, pricing, and any additional details you need to know before booking your trip.
It's important to note that scalloping can be a physically demanding activity, so it's a good idea to be prepared with sunscreen, a hat, and plenty of water to stay hydrated. Additionally, be sure to check local regulations and obtain any necessary permits before heading out on your scalloping adventure.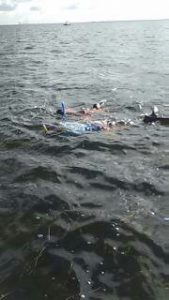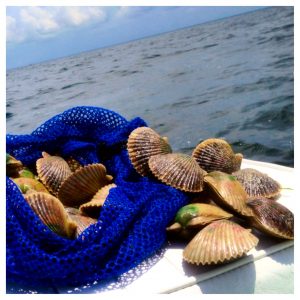 Clearwater Fishing Company 
727-831-0111