Call or Text 727-831-0111 or 727-240-5137
Fishing Season's for Clearwater Beach, St.Pete Beach, and Tampa Bay.
December– trout, redfish, snook, sheepshead, black drum, pompano, triple tail
January- trout, redfish, sheepshead, black drum, triple tail
February– redfish, snook, trout
Spring – Perfect weather, and outstanding fishing. Bait fish are back and the fish are biting really well!
March– redfish, trout, snook, mackerel, kingfish, pompano, tarpon
April– snook, trout, redfish, mackerel, kingfish, pompano, tarpon
May – tarpon (inshore & shark trips still available)
Summer – Big fish are here and ready to do battle.
June– tarpon (inshore & shark trips still available)
July– tarpon (inshore & shark trips still available)
August– sharks, tarpon, redfish, snook
Fall Season – Fish are getting fat for winter! Everything is biting!
September– snook, redfish, tarpon, sharks, bonito
October– redfish, snook, tarpon, mackerel, kingfish, mackerel, bonito
November– redfish, snook, trout, mackerel, kingfish, triple tail
Common Questions
Do we need a license ? No, we provide a FL fishing fishing license. All our captains are also U.S.C.G licensed and Insured.
How long are the trips? We offer 4, 6 and 8 hour trips. Trips can always be extend as well.
What time do we leave? We typically meet at around 8am most days, but we do fish 24/7, 365 days a year.
What about Weather? If the weather forecast is calling for heavy winds, lightening, rain or other severe conditions we will cancel or reschedule the trip.
Can we keep the fish? Yes, all legal fish that you want to keep will be cleaned and bagged for you.
Is there a bathroom? No, but typically we are within minutes of one.
Can we smoke? Yes, all legal Tobacco products are fine. NO DRUGS.
Can we drink? Yes, please remember that we will be in the sun and becoming intoxicated will lead to trip being terminated.
What you need to bring
Everything needed for fishing will be provided, along with a cooler with ice and bottled water. You will need to bring a hat, sun glasses, sunscreen (traditional cream NO SPRAY SUNBLOCK) non-marking shoes (no black sole shoes), food, drinks, a jacket (during the cooler months a sweater and during the hotter months a rain jacket), camera, a cooler to transport your catch home, and most importantly a positive attitude!
All fishing is done within Florida fishing regulations which can be found at: http://myfwc.com/
Clearwater Beach Fishing Charters

"With hundreds of things to do on Clearwater Beach, the main attraction is still pretty much its near-perfect beach. Come visit and you'll see exactly why it was named No. 1 in the U.S. on TripAdvisor's list of Top Beaches for 2016 and No. 4 in 2017.
Beautiful white sand and clear, shallow water make this beach an ideal playground for families. But really, everyone loves a beach this gorgeous. From the activity along the palm-lined Beach Walk Promenade to the serene shores of Sand Key Park, you're sure to find your perfect spot in the sand on Clearwater Beach. Rent a cabana or beach chair and beach umbrella from a local vendor (simply choose which one you want, settle down and wait for an attendant to come by for payment), or walk toward the more residential north side of the beach for a little serenity away from the bustling scene of Pier 60 and Clearwater Marina. Getting there is a breeze, too. Stress less with free parking in downtown Clearwater and hop on the Clearwater Ferry for a traffic-free, sunshine-filled ride to the beach.
For good eats and entertainment, you won't be disappointed with a night of live music and dancing at buzzing establishments such as Frenchy's Rockaway Grill, Shephard's Tiki Beach Bar and Grill and Palm Pavilion Beachside Grill & Bar. Your best bet for shopping in Clearwater Beach is at the Shoppes on Sand Key and the SurfStyle store on Beach Walk. And the annual Clearwater Beach Uncorked Food & Wine Festival is one of the year's most anticipated foodie events on the beach."
http://www.visitstpeteclearwater.com/communities/clearwater-beach
Fishing Charters Inshore, Nearshore, Offshore, Shark, Tarpon, and Dolphin & Island Tours
Inshore Fishing in and around Clearwater and Clearwater Beach is spectacular year-round! We target redfish, snook, sea trout, sheepshead, black drum, flounder, snapper, jack crevalle, and more. Smaller sharks are also caught throughout the year.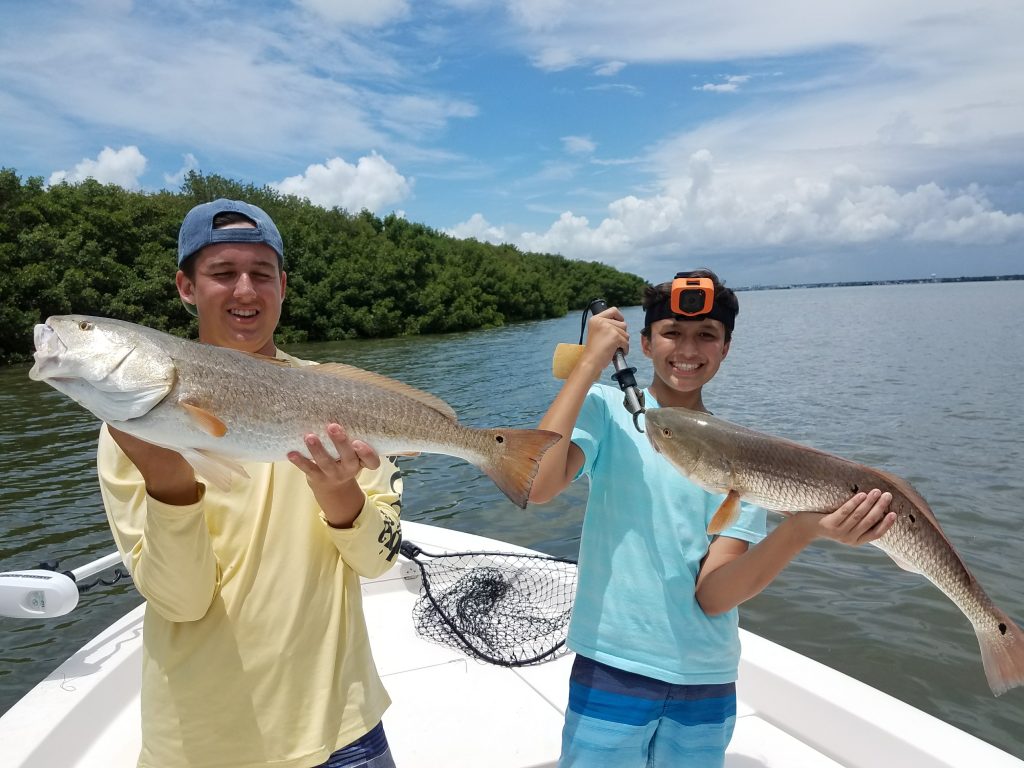 Nearshore fishing off the Clearwater Beach coast line provides great opportunities. With captains licensed to fish out to 9 miles in state waters guest can expect to catch kingfish or king mackerel, spanish mackerel, grey snapper, sea bass, hog fish, flounder, mangrove snapper, triple tail, sharks and a few others.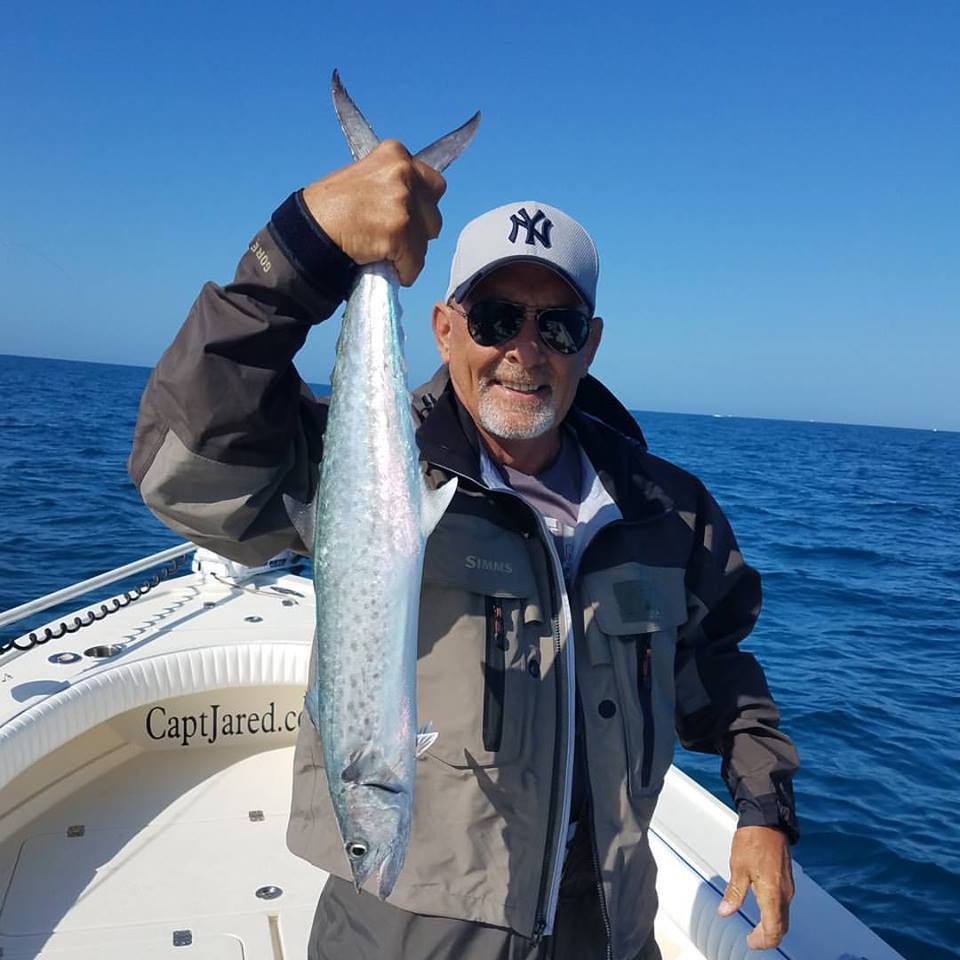 Offshore fishing –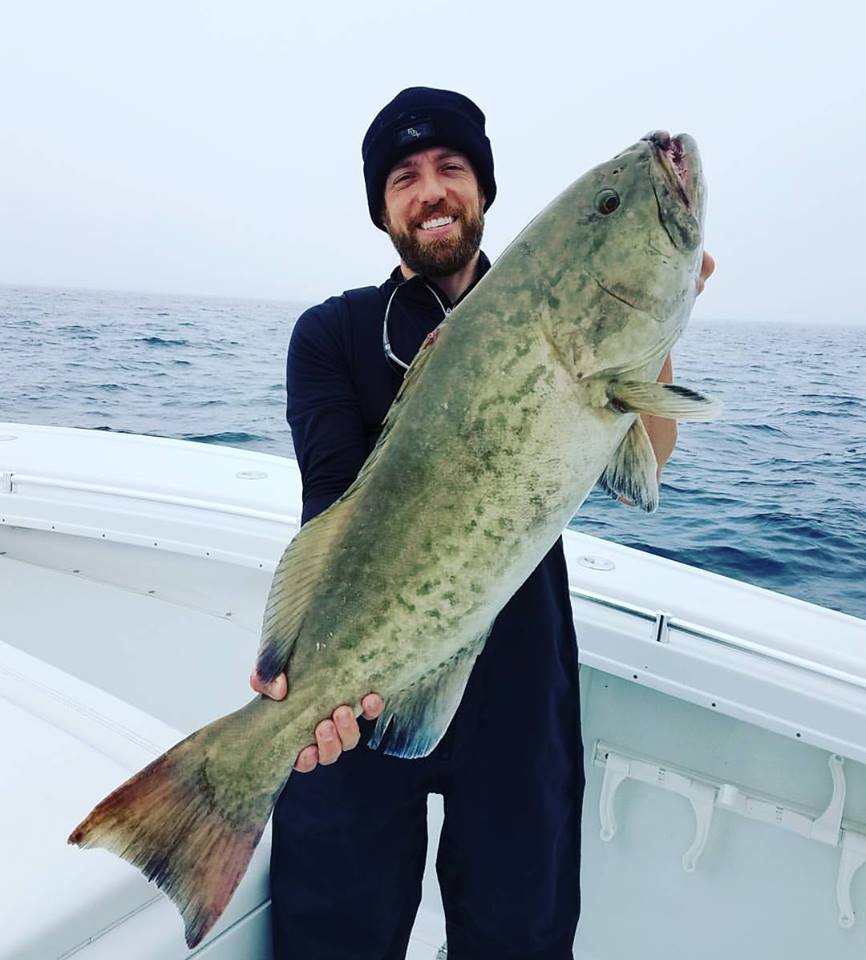 Shark fishing along Clearwater Beach is good throughout most of the year and we offer trips catered to catching sharks. Sharks trips typically start by catching smaller fish which will be used as fresh bait. Most of the sharks targeted are 3′ -6′ in length, but we have caught large sharks. Sharks we catch are typically black tips, bonnet heads, bull, spinner, Atlantic sharp nose, and hammer head sharks.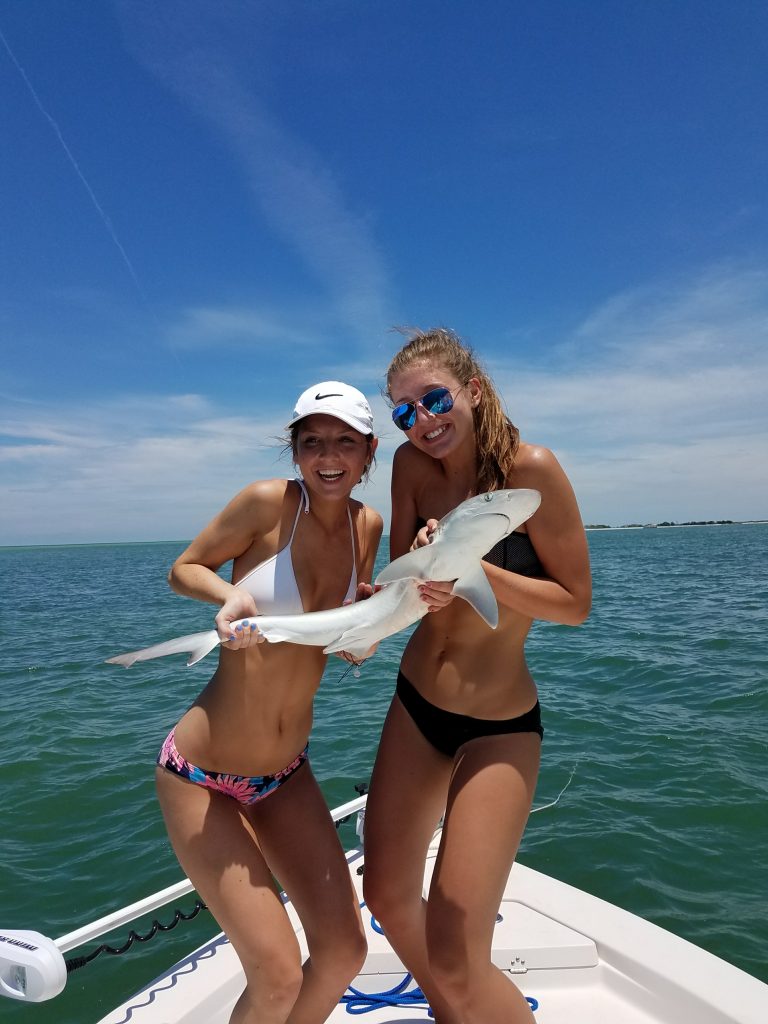 Tarpon Fishing along Clearwater Beach is great during the months of May – Aug. During this time the tarpon or Silver King are migrating for their annual spawning trip. We will typically fish along the beach as the fish migrate North or South, pitching live baits in front of large schools in hopes of hooking into the fish of a lifetime! Tampa bay and St. Pete Beach also provide great tarpon fishing opportunities throughout the entire year.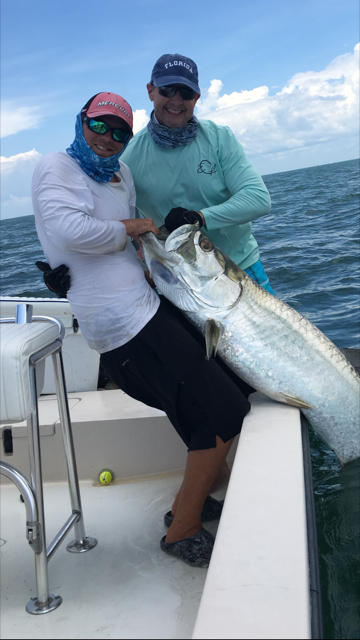 Dolphin & Island tours along the beautiful Clearwater Beach and Honeymoon Island are a great way to see the area while taking in the wildlife. Clearwater beach is located just to the south of Calidesi State park which is home to thousands of birds which migrate to the area each year, and just off the shoreline schools of dolphins are usually spotted often feeding and playing in clean rich Gulf waters. We usually see Dolphins about 95% of the time as long as we have calm conditions! Island tours are great for anyone looking to collect shells as they endless long the miles of white sandy beaches, and the boat offers access to richest shelling areas!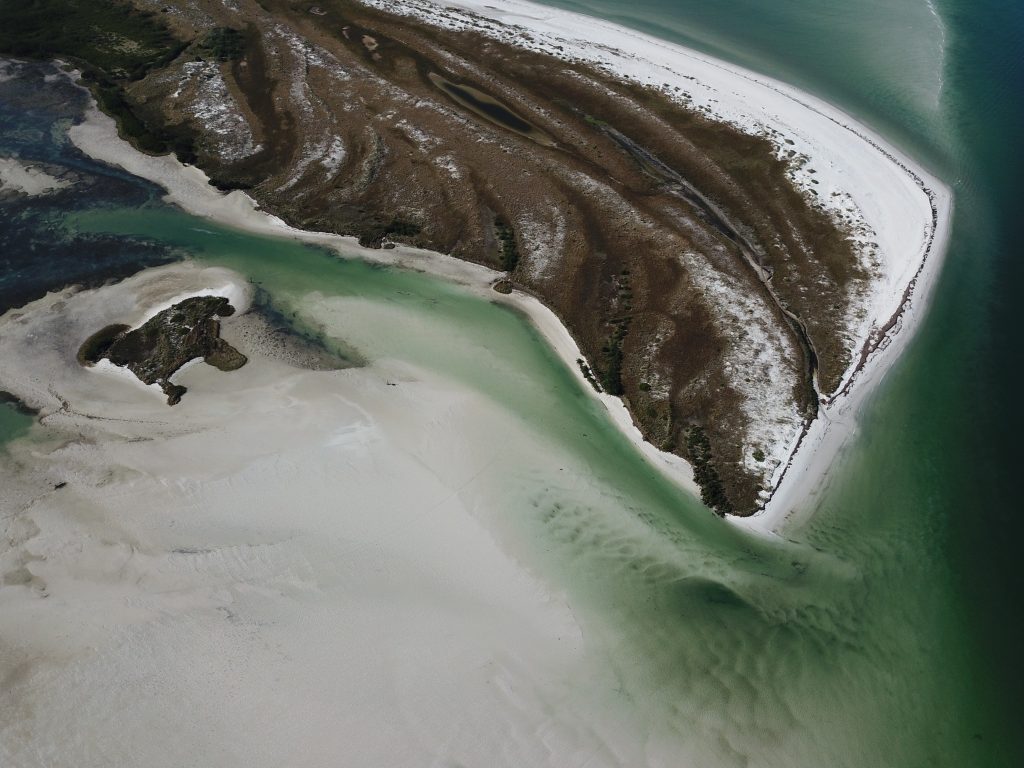 Clearwater Water Beach Pick up Location
Inshore Fishing Charters – Clearwater Rec. Center Ramp
69 Bay Esplandade
Clearwater Fl, 33767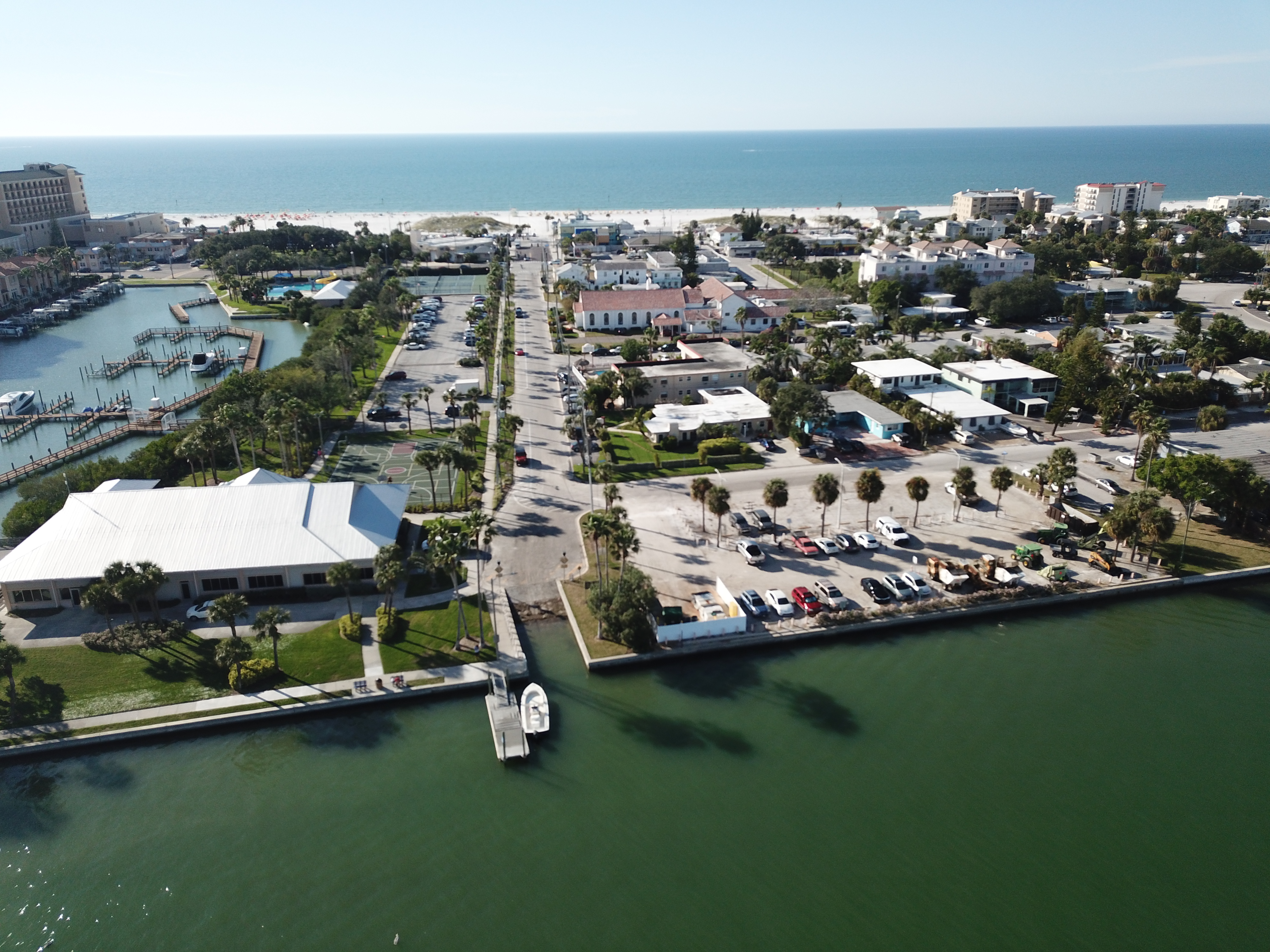 Have your fish cooked by one of Clearwater Beach's fine restaurants!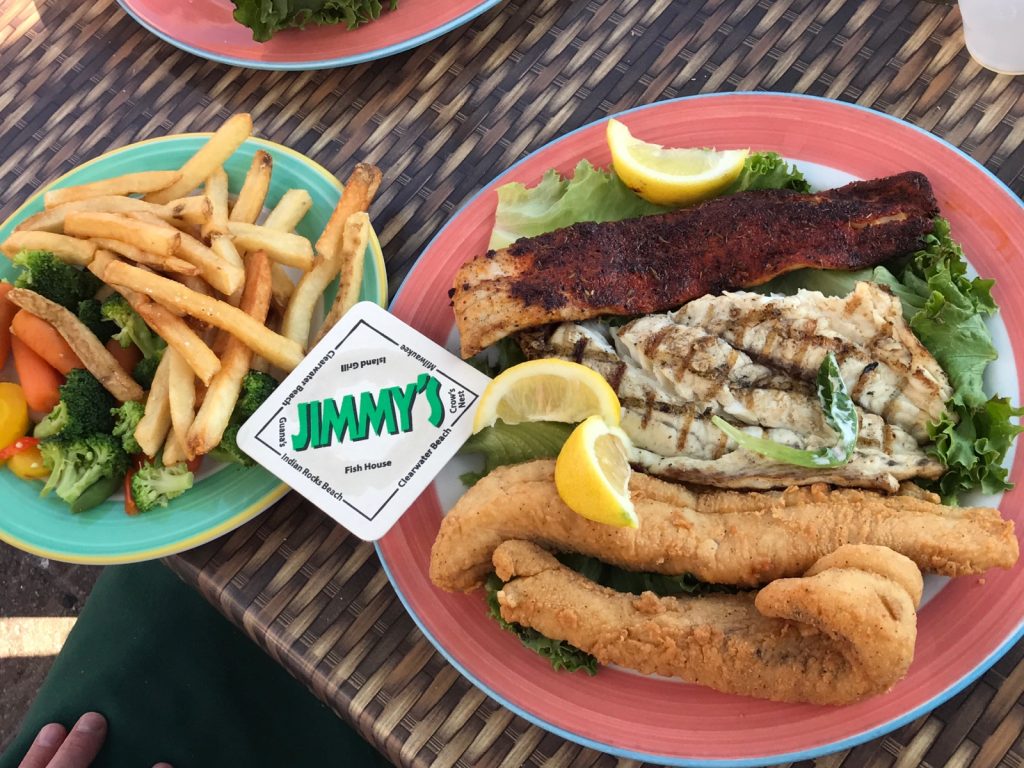 Salt Cracker Fish Camp
25 CAUSEWAY BLVD, CLEARWATER BEACH, FL. 33767
T: 727.442.6910
www.saltcrackerfishcamp.com
Crabby's DockSide
37 Causeway Blvd.
Clearwater Beach, FL 33767
727.210.1313
!www.crabbysdockside.com
Jimmy's Fish House & Iguana Bar
521 S. Gulfview Blvd
Clearwater Beach FL 33767
www.jimmysfishhouse.net
St. Pete Beach Fishing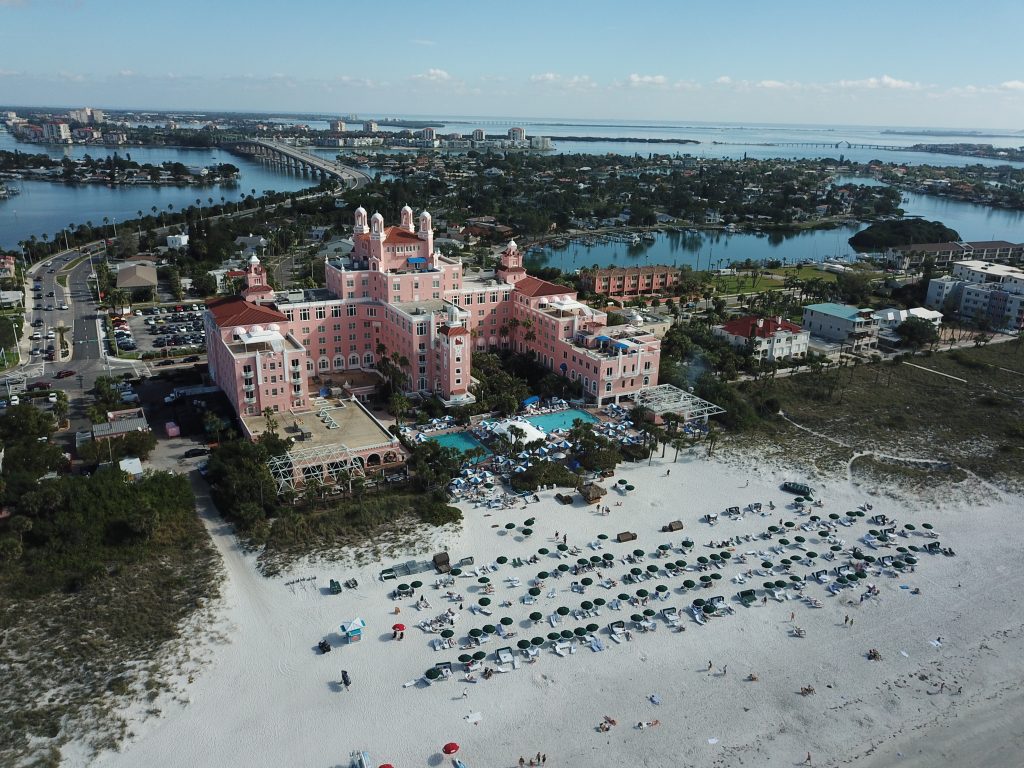 "Voted TripAdvisor's No. 3 Beach in the U.S. in 2017, based on millions of reviews from travelers around the world: when you visit this magical expanse of sand, you'll understand why.
St. Pete Beach's shores include the longest undeveloped stretch of public beach in the county at Pass-a-Grille Beach. Live it up with a variety of watersports, from parasailing and stand-up paddleboarding to windsurfing and kiteboarding.
There are plenty of places to set up camp in St. Pete Beach—the town is sprinkled with nostalgic Old Florida motels and inns. If you'd rather opt for the five-star experience, The Don CeSar, known as the Pink Palace, or the TradeWinds Island Resorts, offer beachfront property along with full-service amenities.
For lively diversions away from the shore, head to the Corey Avenue district. For over six decades, Corey Avenue has thrived at the heart of St. Pete Beach. There's a variety of funky specialty shops, galleries, restaurants and more. Plan to spend an hour or an entire afternoon just on this stretch of town.
Stay through the evening so you can head to The Drunken Clam. Well known by the locals, this small beach bar is open until the early morning and serves up fresh wings and cocktails. For an upscale evening out, head to RumFish Grill for martinis under the glow of a huge aquarium, or to Harry's Beach Bar for an al fresco after-dark retreat."
http://www.visitstpeteclearwater.com/communities/st-pete-beach
Fishing Charters St. Pete and St. Pete Beach Inshore, Nearshore, Bay, Shark and Tarpon Trips…
Inshore Fishing along St. Pete and St. Pete Beach can provide a number of angling opportunities for both the avid sportsmen and families. St. Pete Beach is just a few miles North of Fort DeSoto Park, home to some of the largest schools of Redfish in the entire state of Florida. The lush shallow grass flats and clean gulf beaches of Fort DeSoto park are home to thousands of snook, redfish, trout, and many other species for anglers to hook into on a half day or full day fishing charter.
Nearshore just off St. Pete Beach there are a number of artificial reefs and natural ledges which are home to goliath grouper, snapper, king fish, spanish mackerel, cobia, barracuda, and permit as well as several types of sharks. Nearshore charters are 6 hours in length, which provide typically about 4 hours of fishing.
Bay fishing trips inside of St. Pete will typically target jacks, mackerel, snapper, nnook, redfish, trout, and tarpon. We often do a mix of bay and inshore flats fishing on most half day and full day charters. Some trips will be spent targeting fish on the bay reefs where we catch snapper, spanish mackerel, sheepshead, cobia, and sharks.
Shark fishing charters out of St. Pete and St. Pete Beach are 6 hour charters, we will start the trip by fishing for smaller fish which we turn into shark bait! We typically shark fish just inside of Tampa Bay along the shipping channel edge or grass flat edges. Some days will be spent fishing off the beaches for sharks, depending on the time of year. Most sharks are 3-6′ in length, but we have caught some over 10 feet long!
Tarpon fishing along St. Pete and St. Pete Beach is some of the best in the whole county, if not possibly the state. St. Pete is the southern most point of the county and located at the mouth of the bay, it is prime tarpon fishing waters. With tarpon fishing tournaments in the area dating back 95 years, some of which are still going today, it is a great place to tie into the Silver King and cross it off the bucket list.
Paragraph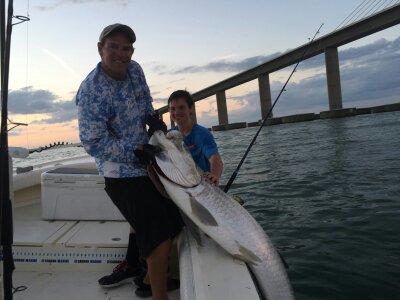 Pick-up Location
Gulfport Municipal Marina
4630 29th Ave. South, Gulfport, FL 33711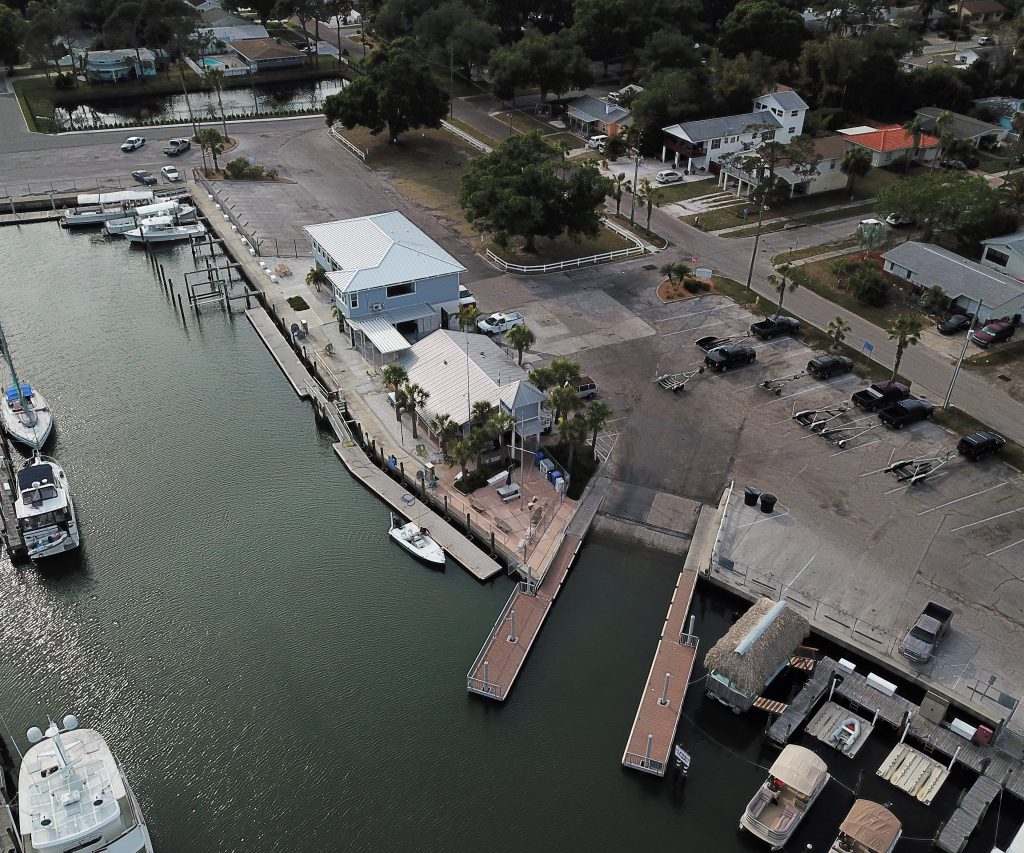 Tampa Bay Fishing Charters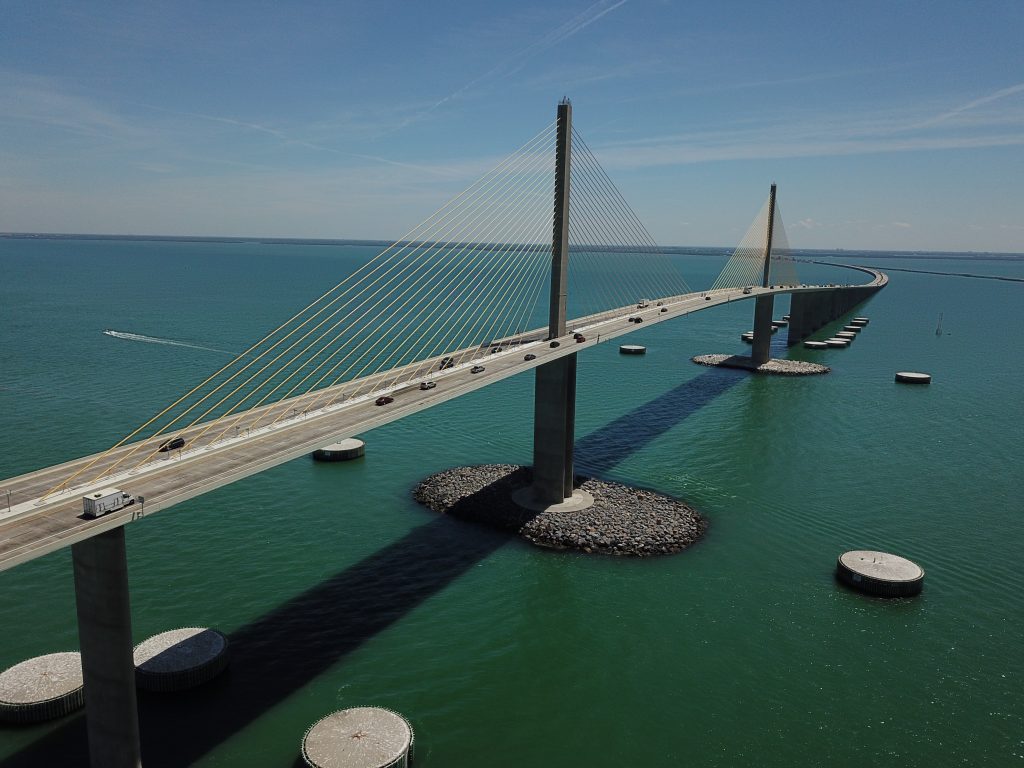 Inshore Flats Fishing in Tampa Bay can phenomenal angling opportunities for anglers looking to target snook, redfish, tarpon, trout, snapper, jacks, and many more.
Backwater fishing charters inside of Tampa Bay are a great way to explore the untouched areas of Tampa Bay just like fishing deep in the everglades. The back waters of Tampa Bay are home to vast mangrove forests that are perfect places for the snook, redfish, and trout to hide.
Bay Fishing on Tampa Bay is a great way to catch a wide variety of species including mackerel, jacks, snapper, sheepshead, cobia, grouper, and small sharks. Tampa Bay typically has calm waters, being surrounded on all sides it is protected from the wind and waves on most days.
Tarpon & Shark Fishing in Tampa Bay is some of the best in the state with the deep water shipping channel that comes up through the shallow bay it is home to thousands of sharks and tarpon. Both species are here all year. Sharks can be caught almost year around with the Teco power plant holding them throughout the winter months, Summer is best time target both species.
Tampa, FL
http://www.visitflorida.com/en-us/cities/tampa.html
"With its perfect mix of historic architecture and modern landmarks, Cuban and Spanish culture-infused flavor, vibrant business districts and beautiful waterways, Tampa is a wonderful place to work, play and unwind.
Its downtown has come alive in recent years with more urban parks, including the gorgeous Tampa Riverwalk, more hip bars and innovative restaurants and amazing restorations to turn-of-the-century buildings.
For residents and visitors alike, there's no shortage of things to do in Tampa, whether it's paddling along the Hillsborough River, sampling tequila at a margarita festival, enjoying a pro football or hockey game, riding a thrill-coaster at Busch Gardens or attending an opera at the Straz Center.
Tampa is known for being a great city for all ages and tastes, offering hotel accommodations that fit any budget and catering to everyone from the families to outdoor adventure seekers to foodies and wine connoisseurs. Once known as a melting pot for all cultures and settlers, Tampa remains a welcoming place for those seeking fun, opportunity and a chance to try new things.
While it's only a short, 30-minute drive to the beaches, Tampa's real strengths lie in its city life.
Ybor City, which was created around the Cuba cigar-rolling industry in the late 1800s, is now world renowned as a hot nightlife spot, its old red brick buildings now filled with lively music, cocktails and late-night dancing.
Downtown is now packed with young condo residents, and with them came a crop of new fusion-cuisine dining options, craft cocktail and beer bars and regular festivals, concerts and events hosted in the well-kept Curtis Hixon Park.
Nearby Hyde Park, an upscale shopping and dining district, there are boutique stores and national brands, as well as excellent restaurants and bars. But one of the great things about Tampa is you can venture outside of the urban, metro centers to find plenty to do off the beaten path.
If you're into hiking, biking, paddling or bird-watching, hit one of the Tampa area's many parks and preserves, such as Hillsborough River State Park in Thonotosassa or Lettuce Lake Park in north Tampa.
Rent a kayak or stroll the trails among serene surroundings, encountering beautiful Florida birds, pop-up turtles, lazy gators and the occasional manatee. Bring your fishing gear and a picnic lunch for the whole family, or spend a romantic afternoon in a canoe for two.
For an interesting glimpse at one of the Tampa Bay area's iconic endangered animals, check out the TECO Manatee Viewing Center from late fall through early spring to see a manatee sanctuary filled with dozens upon dozens of the gentle giants huddled in the warmer waters of the habitat.
There's also plenty of adventures to be had in Tampa's museums and theme parks, well known to visitors from across the country.
Busch Gardens has plenty of rides, shows and attractions to fill up a whole weekend and the nearby Adventure Island water park offers daring drops and relaxing wading pools.
The impressive Tampa Museum of Art is directly next to the Glazer Children's Museum which makes for great outing for the entire family."